Enterprise Traffic/Scheduling Systems
Posted on by Martin Whittaker
Feature Announcement
evertz.io is proud to announce the global release and support of Enterprise Traffic/Scheduling systems for channels running in evertz.io Stream.
Populating your evertz.io Stream channel with traffic and schedule data has been made to be as flexible and as easy as possible and can be achieved in one of two ways. The first is by simply dragging and dropping an evertz.io formatted schedule directly onto the playlist via the user interface. Alternatively, the second way is to use a cloud-based drop folder, located within a customer's cloud account, from there evertz.io will automatically import the schedule into the desired channel. The automatic import process supports a number of different import modes these are; Append, Overwrite and Block.
evertz.io now also offers customers to take advantage of our data translation service. For an additional fee our PROSERV team will create a customised translation pipeline that will translate XML-based (PXF and BXF) traffic and schedule data as well as JSON, LST, TXT and CSV based data files.
Scheduling in evertz.io supports a variety of different primary events as well as secondary events, which include graphics and SCTE 104/35 payloads.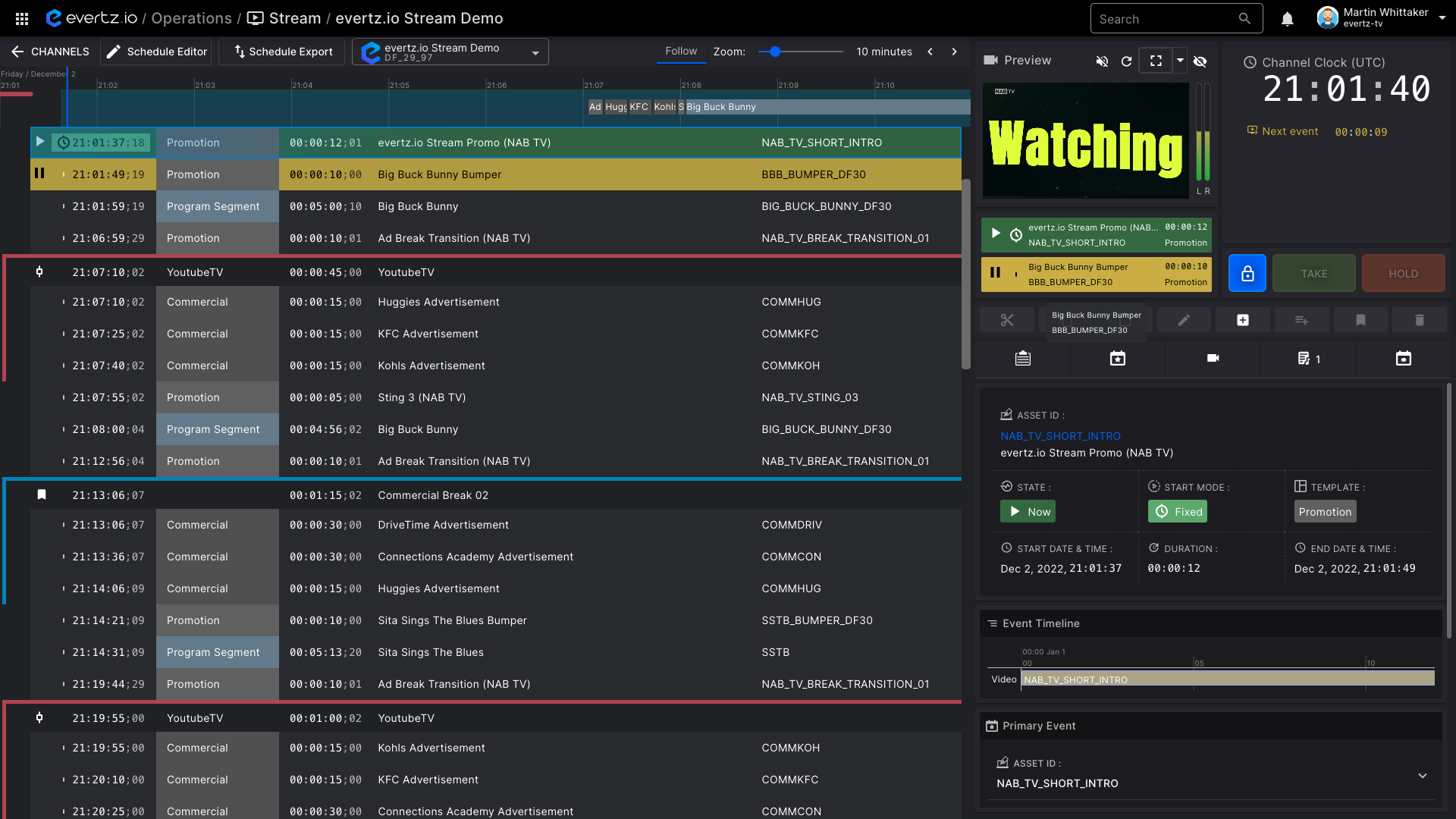 Don't have upstream traffic or channel scheduling systems?
evertz.io customers can use the evertz.io Schedule Editor interface to build their channel schedules and then export them via the Schedule Export toolset.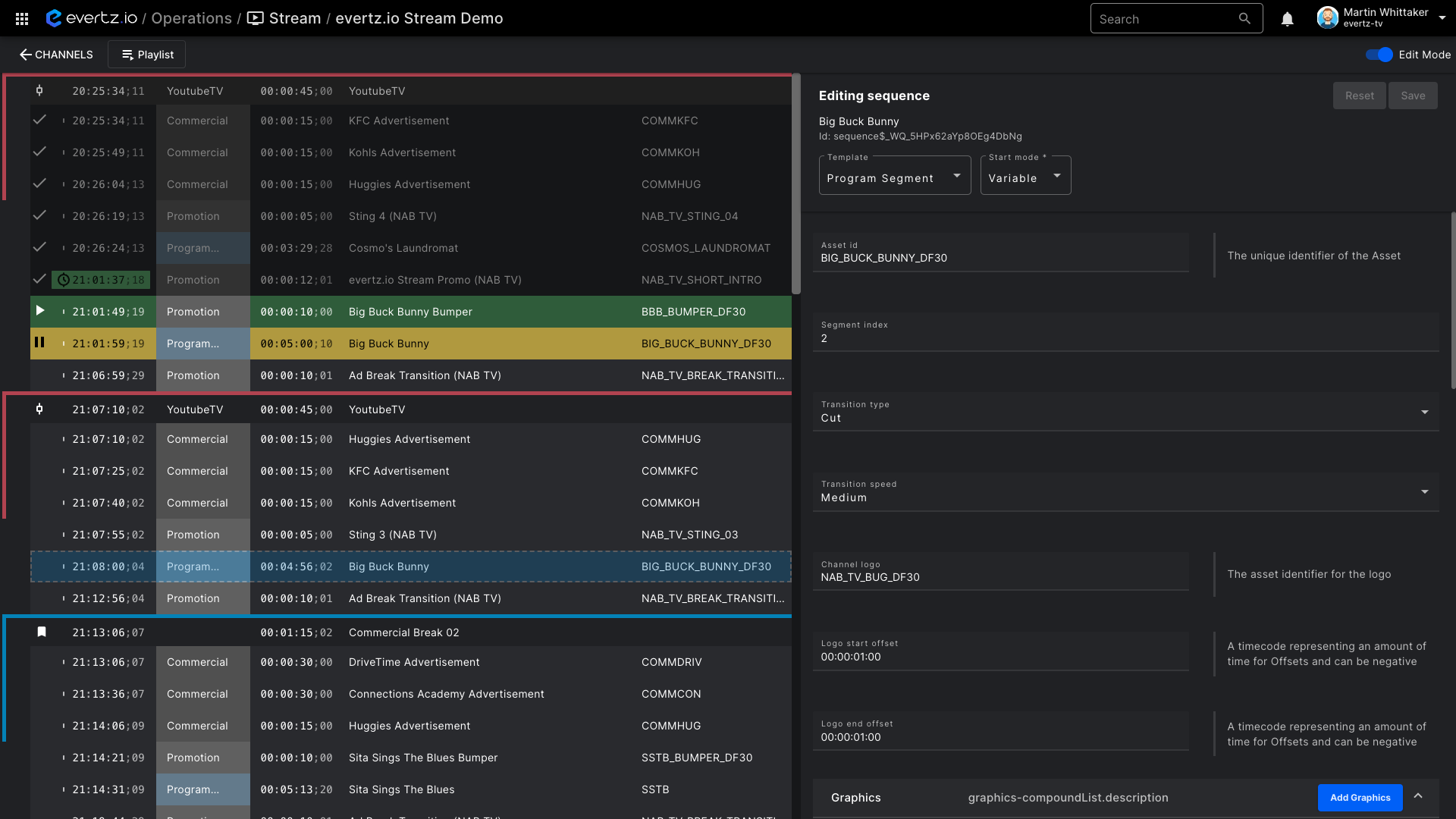 Automatically exported As-Runs are available in both a JSON or XML format and can also be translated back into your enterprise traffic/scheduling systems format for an additional fee.
For more information or assistance, contact your evertz.io representative.
Martin Whittaker
Technical Product Director