Linear Broadcast Channel Configuration Additions
Posted on by Alan Thompson
Feature Announcement
evertz.io is proud to announce the global release of additional configuration enhancements for linear broadcast channels within evertz.io Stream. These advanced additions expand the platform's already comprehensive configuration and provide further essential tools for playout applications in today's linear broadcast segments.
DVB, Burned In and SCTE27 Captioning/Subtitling
The look and feel of your channels is as important now as it ever has been, and it shouldn't stop with graphics or idents. And so evertz.io has introduced the ability to configure advanced captioning and subtitle styling options to the supported formats within the platform*. This ensures that the look and feel can be carried to your to captioning/subtitling. Options include:
Text Alignment
Custom fonts, font sizing and colour
Colour and Padding control on Shadow, Background and Outlines
*Supported Formats: 608/708, OP47(Teletext), SCTE104, SCTE35, DVB, SCTE27, not all settings are available for all formats
Loudness Profile Settings
evertz.io's audio settings already come fully packed with options to perform up or down audio mixes, the mixing of audio description, along with Nielsen and Kantar Watermarking. However available from today, evertz.io customers can now configure Loudness Correction profile settings to their exact desired parameters.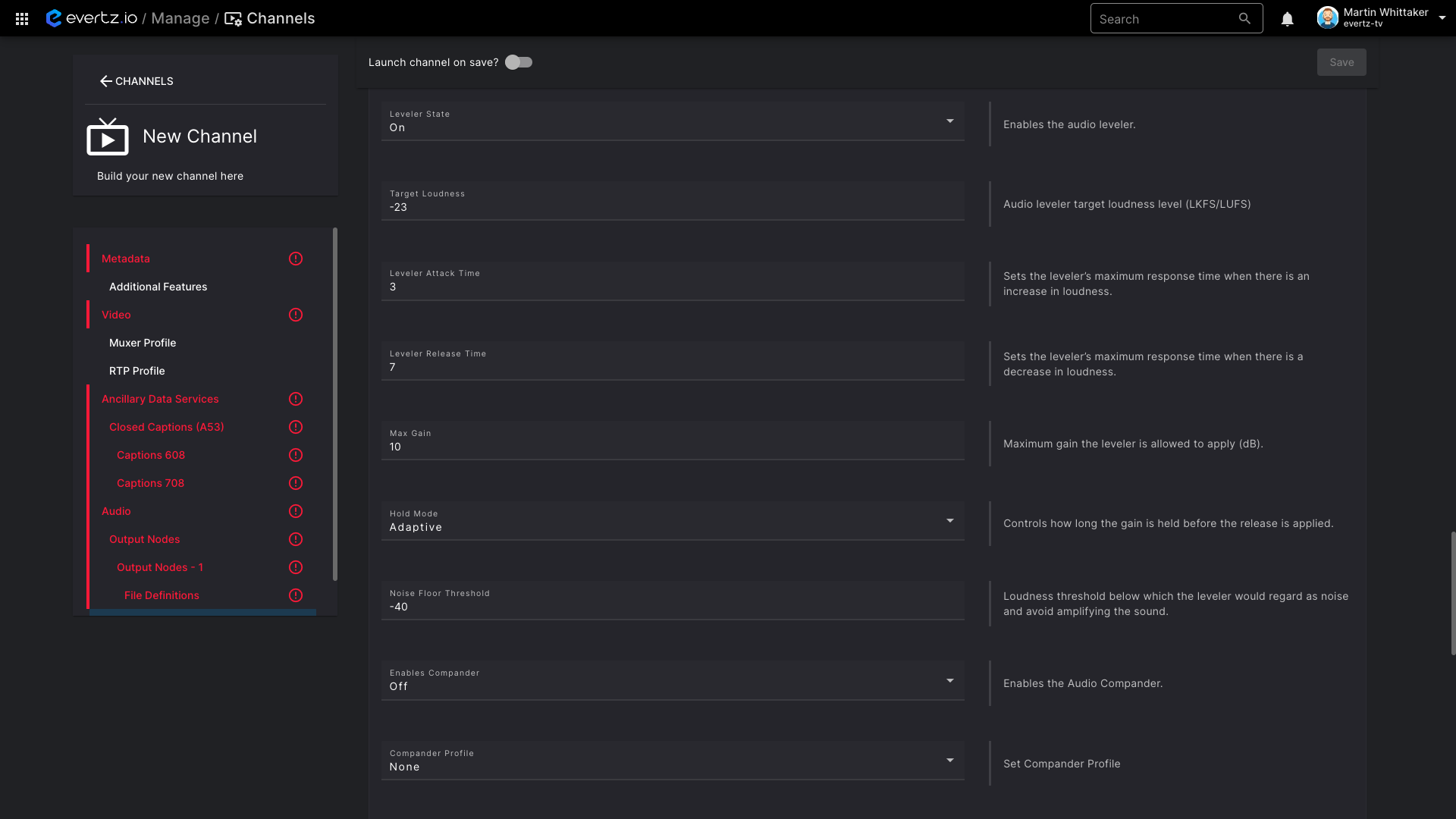 evertz.io Stream is a revolutionary streaming and playout SaaS service designed to meet the needs of OTT, DTC and Free Ad-Supported TV (FAST) services, while operating with flexible daily and monthly pricing models.
For more information or assistance, contact your evertz.io representative.
Alan Thompson
Senior Solutions Architect